A few of us went up to Dublin on February 23rd 2019 to attend the Cohousing Café organised by SOA Research at the DIT School of Architecture in Dublin.
The programme included talks, workshops and an exhibition: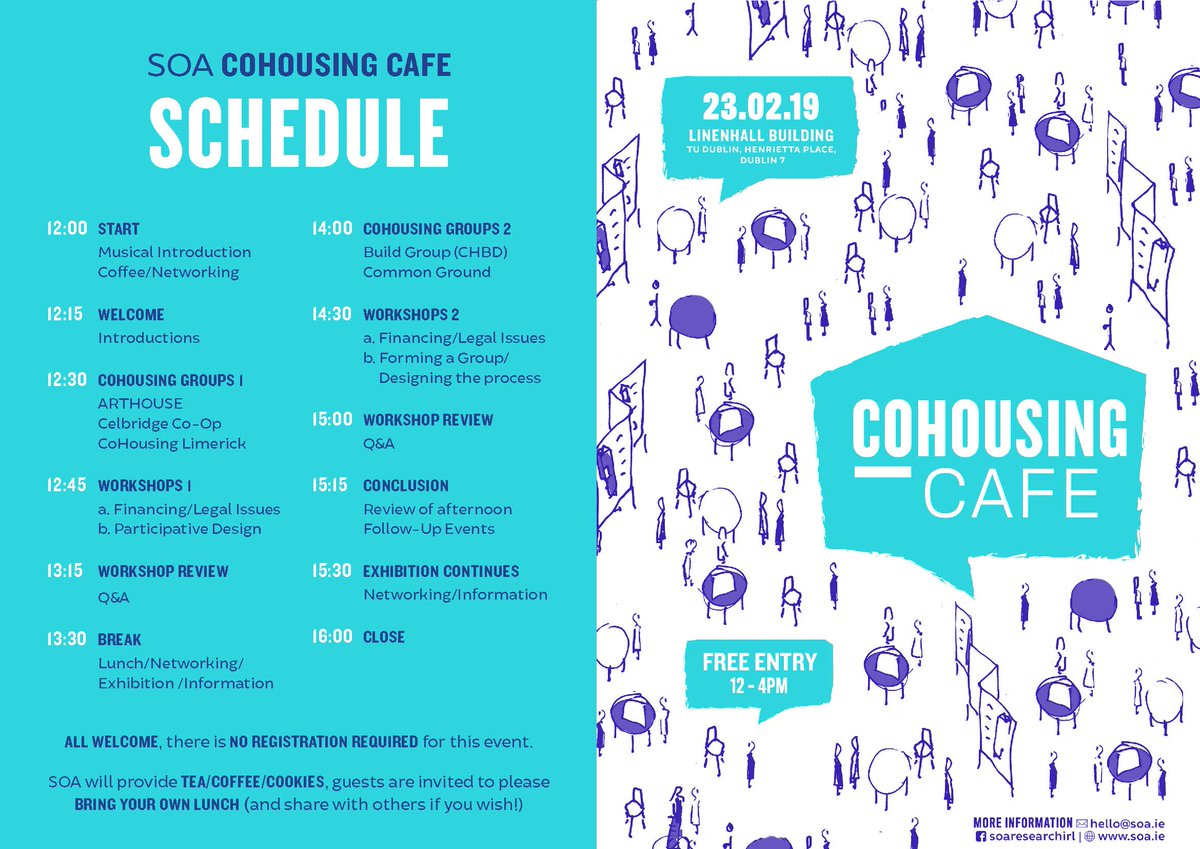 Gabriela Avram and Kim O'Shea were invited to open the series of presentations. Here are the slides we used.
A few highlights are included in the March SOA Newsletter. Sign up if you are interested! The Self Organised Architecture (SOA) Research group shared a printed Zine on the day. A digital version can be downloaded from here.
And here are some of our photos from the day!
In attendance were representatives of various initiative groups from around the country:
Common Ground Bray
ARTHOUSE
Build Group Dublin
Older Women's Cohousing Group
Celbridge Co-op
More photos here – taken by Paul McGinty, the official Photographer of the event!